Who We Are
Top Shelf Fun was born out of a love of the tabletop gaming hobby. Board games, card games, dice games, and anything you can play with friends and family around a table!
In a digital age we prefer the tactile feel of tabletop games and the relationships they forge.
Transport Your Board Games in Style!
Transporting Your Board Games
Are you tired of lugging your favorite board games to a convention using just your unreliable hands and a prayer? Only to potentially damage them or even drop them and lose all those bits and pieces on the way. Maybe you just recently upgraded to a large plastic grocery store bag, but that's just ridiculous, right? Top Shelf Fun has just what you need.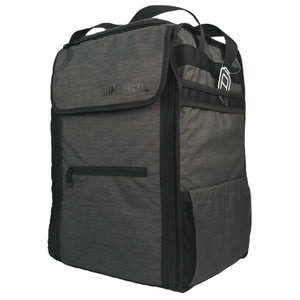 Game Haul Backpack: Medieval Gray
Sale price Price $ 59.99 Regular price
Custom Gaming Interior Printing
COMFORTABLE SHOULDER STRAPS
The "Take-an-Action" Figure for Tabletop Gamers
Are you looking for a unique way to show off your love of the board gaming hobby. Something fun to display at work or in your game room? CUBE is a different type of collectible that celebrates the history of gaming and the evolution of theme in a fun and offbeat manner!
Testomomials
Some of the biggest names in the board game hobby have some wonderful things to say about Meepillows!
"I really do like them. I would keep one for myself but I got one for each kid and there was none left for me... They're  also incredibly excellent for hitting people with."
"There's simply nothing better than hugging a giant meeple-shaped pillow. Sometimes it hugs back. Sometimes."
"My 4 year old and 8 year old future gamers have had their Meepillow with them in their beds since they arrived. I won't let them touch the purple one."
"I sleep with my Meepillows every night! They're the softest pillows on my bed!!!"
"The Meepillows are a fun and unique novelty for any game room and especially as gifts for gamers."
The Meepillow Collection
Subscribe to our newsletter to be the first to find out what the new colors are coming in 2021. Do you think you know what it is? Send us your suggestions!
The Original Kickstarter Infommercial
Are you a FLGS?
If you are interested in carrying Meepillows or Game Haul bags in your store please contact us below. We have a fantastic wholesale program just for you!